October 24th, 2008 - 12:12 pm KY Time
Howllo Fellow Hound and 82 year old Grandpa lovers! LOL – Well, today is Chaps and Emma's Grandpa's birthday! They call him rye bread Grandpa because every time he come down to visit he has a slice of rye bread in his pocket. Much to Emma's allergies dismay, I let it ride. That is what Grandpas are for, right?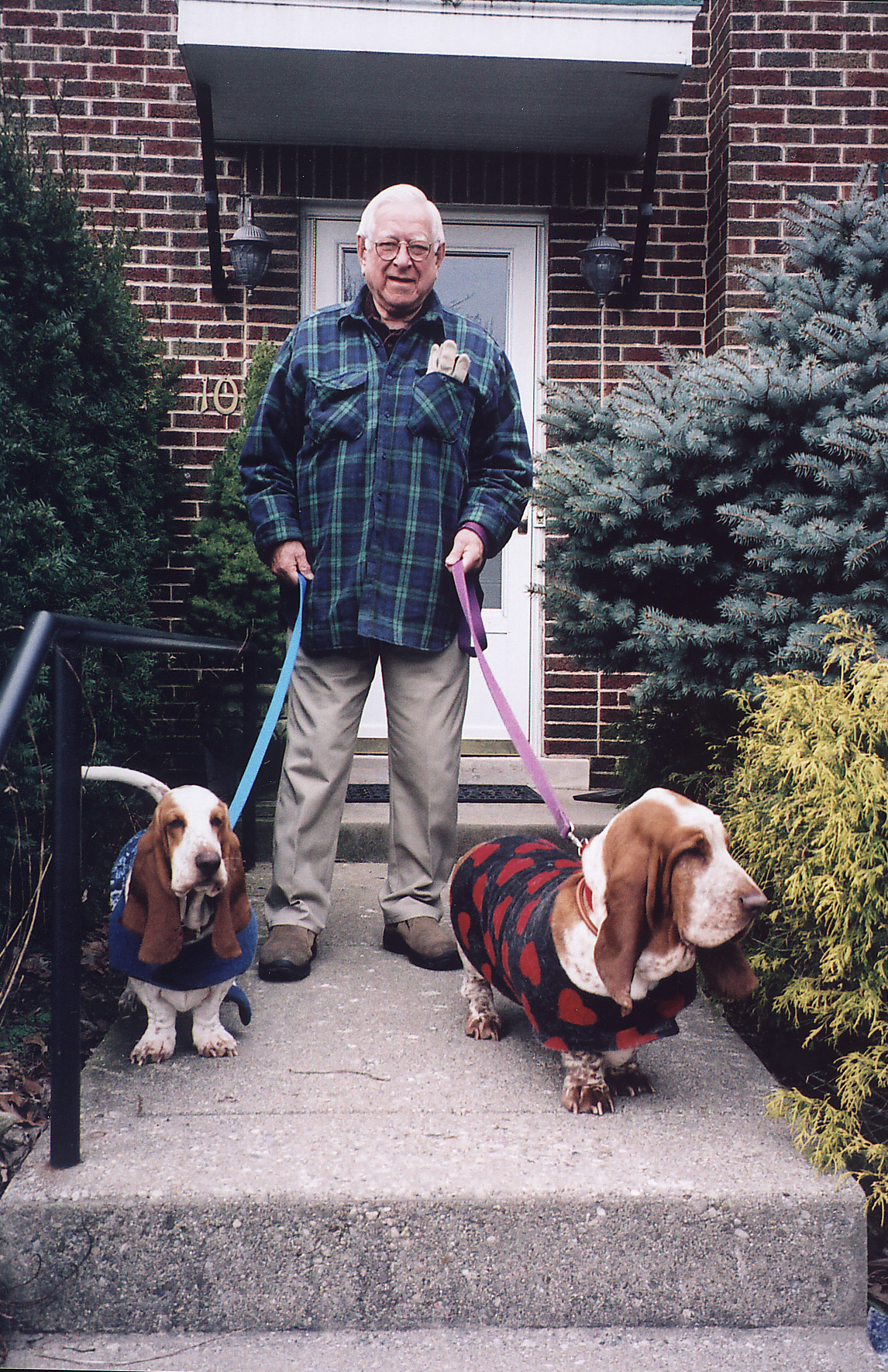 This picture was taken several years ago. This was when Grandpa could walk the kids every day. Now, not so much. That's OK. The rye bread is more fun anyway!
More fun later……Cat, Chaps and Emma

Comments(5)