August 1st, 2009 - 10:10 am KY Time
Howllo Fellow Basset Hound and JB the King lovers: Most of my dear readers may remember JB, the King of Suncoast Basset Hound Rescue for 2009! He is such a pretty boy!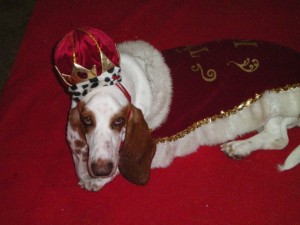 Well, a few days ago the King jumped off of the bed and hurt his royal paw! Poor Majesty! Well himz Mommy reports that the King is back to normal.
The King's Mom states,
"Well the King is back to his old self his leg isn't bothering him at all as you can see. He was allowed in the pool today and he so enjoyed himself.. "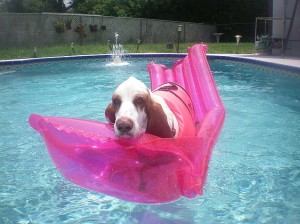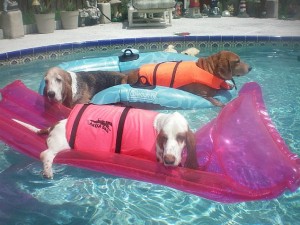 Then he got to eat his chicken and rice with veggies and to drink a mix of Plain yogurt and water he loves that as a snack."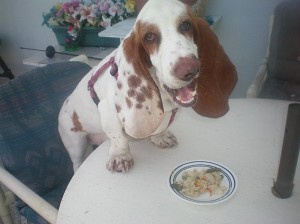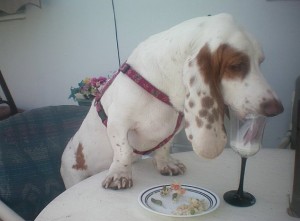 Well, it's good to know that Royalty is being treated in a fashion that is befitting to his highness!
We are glad you leg feels better JB!
More Royal Updates Later…….Love, Cat, Chaps and Emma

Comments(4)