April 19th, 2012 - 9:09 pm KY Time
Howllo Fellow Basset Hound and Sunburn Operation Lovers…Today we were all out back getting a good dose of vitamin D.  It felt so good with the spring sun beating down on us.  Or big concern was Emma's patty.  It is just so delicate!
After we got her back in she went back out.
Grandma decided she could lay out for 5 more minutes but not without a white wash rag on her delicate patty.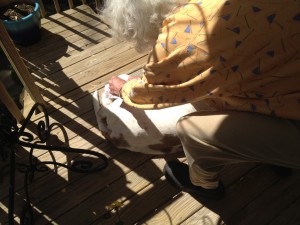 Wow, it actually worked.  She let Grandma do it!
Five more minutes Shimlette and then you must come in!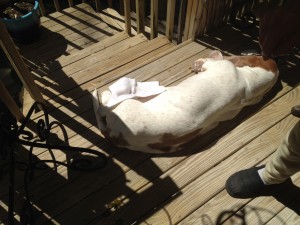 Whew….the patty was saved!
More wash rags later….Love, Cat, Chaps and Emma

Comments(5)