September 18th, 2012 - 8:08 pm KY Time
Howllo Fellow Basset Hound and Chaps updates lovers.  We had another acupuncture treatment today.  I must say we are very pleased with the results that Chaps is achieving.  Of course, most of our readers know that Chaps has been diagnosed with hip dysplasia.
This is picture of himz on the bed when we visited Cumberland Falls, KY a year ago.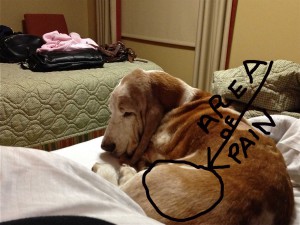 Also, getting on a bed is a thing way in the past.
But walks by the falls are definitely in order.
One of my favorite pictures.  Perfect.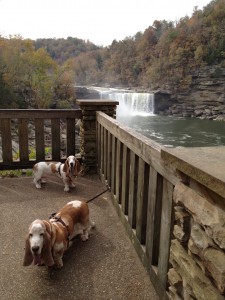 This is what you wake up to.  Kinda of PAWSOME!
(absolutely no photoshop used – taken with my Iphone4S.  PAWSOME)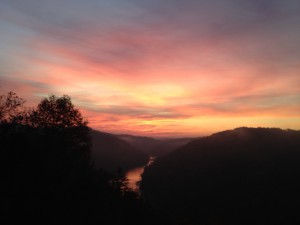 Bring it on Fall, we are ready!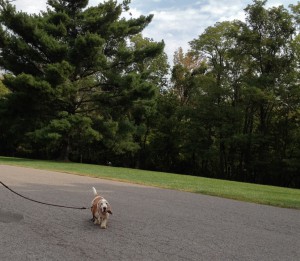 More getting those hips in order later…Love, Cat, Chaps and Emma ATB
PS – Dr. Leick said that he was very encouraged now that storm season is mostly over and getting Chaps pain and stress under control!  YES!

Comments(3)