October 18th, 2012 - 9:09 pm KY Time
Howllo Fellow Basset Hound and birthday gift lovers.  Of course I made sure I hunted down his favorite cookie.  THE FORTUNE COOKIE!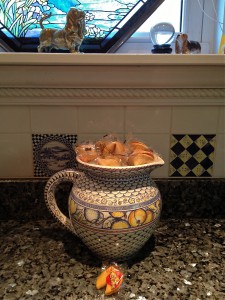 I could not find them in the store so I ordered them.  100 to be exact!  Did I mention himz likes fortune cookies?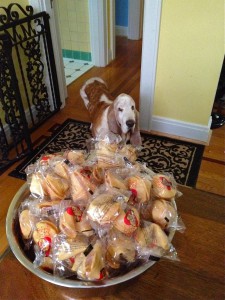 Of course I was anxious to offer the Mayor his first fortune cookie yesterday….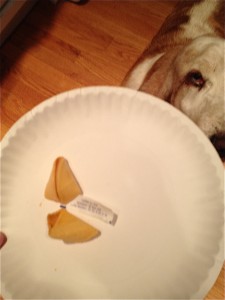 His first fortune kinda touched my heart and was very, very fitting indeed.
My big, big boy is my inspiration and my joy…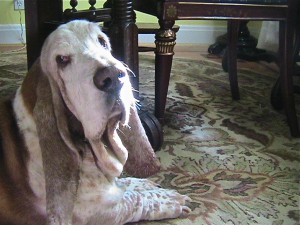 May you enjoy many, many, many more fortunes in you life and grace us with the great fortune of your life.
More loving my birthday boy later….Cat, Chaps and Emma ATB making sure fortunes come true.

Comments(7)