December 7th, 2012 - 8:08 pm KY Time
Howllo Fellow Basset Hound and Mall Adventure Lovers…There is nothing better than going to the biggest mall in the area during the Holiday Season!  We make sure most of our shopping is done so we can enjoy the day.
A picture of Grandma way above Santa!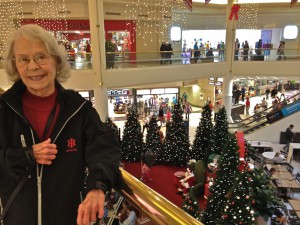 LOOK!!! Santa loves us!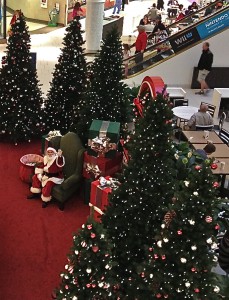 Then it's off to the stencil kiosk…See him cutting out the stencil of the Mayor.  We logged right into my blog and pulled up my Trademark Picture!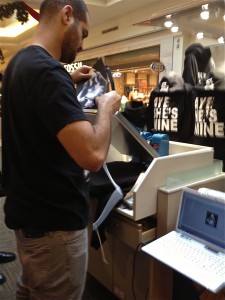 2 minutes later I have a new black hoodie!  Love it!

Next stop, the Apple Store to put Emma up on the largest screen they have.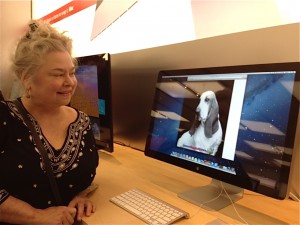 Good times.  I am sure she brought some smiles to holiday Apple shoppers…
More loving the Mall later…Cat, Chaps and Emma ATB eating apples!

Comments(2)