February 6th, 2013 - 8:08 pm KY Time
Howllo Fellow Basset Hound and play date lovers.  Today, Daisy Lynn had her first play date with Romeo and Enzo.  OMDAWG!  We had so much fun.
Here we are waiting for Romeo and Enzo to come in from outside.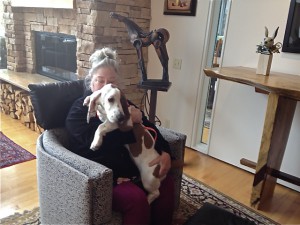 Our new Mayor was very polite and did not jump or scream.  She tends to get really excited, much like most pups!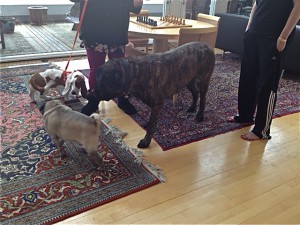 Let the smelling begin!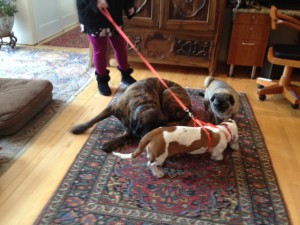 Look howl cute Romeo is getting down on her level.  He was so polite and welcoming…Enzo was as well.  A real gentleman….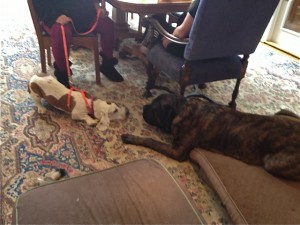 I think Daisy Lynn fell in love…I saw her kiss Romeo once…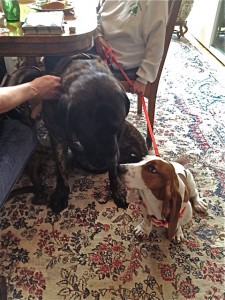 Then really big news!  Julian got home from school!  Well, a perfect day just got better!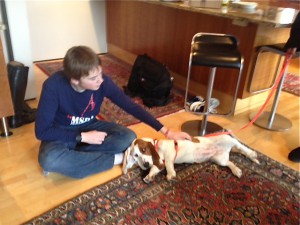 Well you can imagine we have one tired Mayor!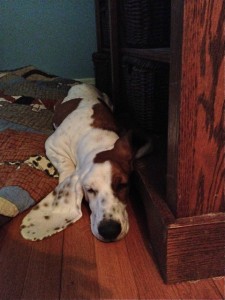 Howl can a puppy's life get any better?
Shhhhhhhhhhhh……Romeo and Enzo will be over next week for a few days….Dreams do come true!
More loving puppy play dates later…Cat, Daisy Lynn (Chaps and Emma ATB) making dreams come true!

Comments(7)