February 7th, 2013 - 8:08 pm KY Time
Howllo Fellow Basset Hound and stitches out lovers…YES!  Our very own baby Mayor had her spay stitches out today.  We were so excited!  15 days is a long haul of a calm recovery for a puppy!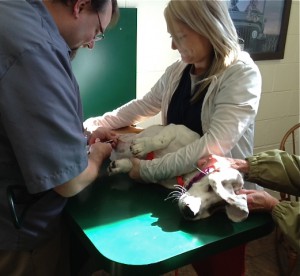 Grandma held her head to keep her calm.  It worked.
Dr. Doan said she looked great!
Whew…check that mile stone off the list.
More loving keeping girl hounds healthy later…Cat, Daisy Lynn (Chaps and Emma ATB) glad they were not on the green table!
UPDATE…
Darling Daisy Lynn has been showing off her stitchless patty to me all night…Sooooo cute!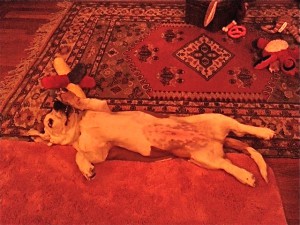 Comments(5)