March 20th, 2013 - 7:07 pm KY Time
Howllo Fellow Basset Hound and First Day of Spring Lovers…Here in Bassethoundtown we were so excited to get our short legs moving.
Grandma and I even bought our Mayor Daisy Lynn a new spring outfit!  I think lavender is her color!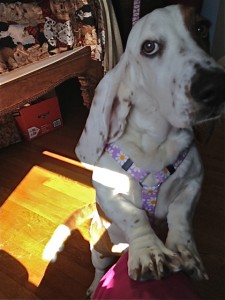 Daisy Lynn was so excited with her Spring Parade harness and lead.  We forgot to order the collar but it is in the mail.
"Mommy and Grandma it is Spring today!"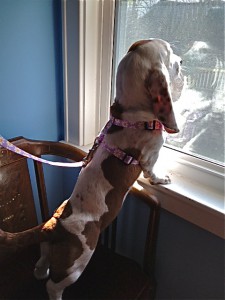 Poor Daisy Lynn.  It was so cold today we cold not take a real walk so we let her stroll around our town to show off her new outfit to the residents!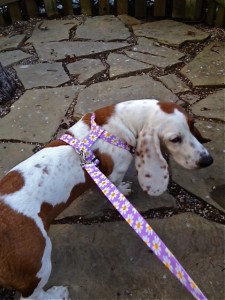 Her paw pads were almost frozen.
So, time for a power nap and dreams of lavender Spring walks….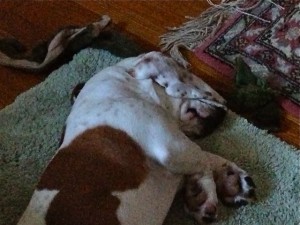 Maybe by the time the matching collar and tag come we will be out of hibernation…
More loving the hope of Spring later…Cat, Daisy Lynn (Chaps and Emma ATB) strolling though lavender fields of daisies….

Comments(6)