March 23rd, 2013 - 6:06 pm KY Time
Howllo Fellow Basset Hound and change of plans lovers…Today we had an appointment scheduled with Dr. Leick for Daisy Lynn's well baby visit.  I had a list of questions and I just wanted him to feel her bones!  hehehe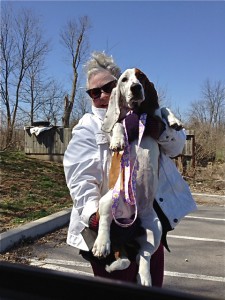 But when we got there, it was obvious he was very backed up with dogs that were more in an immediate need.  Grandma and I were willing to wait but we wanted to be considerate of the elders that were there and needed a more calm environment in the waiting room.  Daisy Lynn thought it was play time.  So we re-booked.  Daisy Lynn left some puppy energy behind to hopefully do her small part in the healing of others.
So we went with plan B – ROAD TRIP!  Dr. Leick is located on Route 27 which is a blast to travel.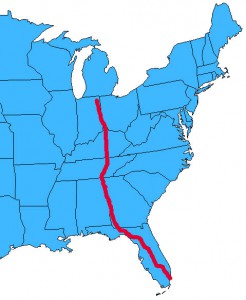 We wanted to go all the way to the tip of Florida but we settled for Lexington, KY.  About 2 hours away.
Off we go!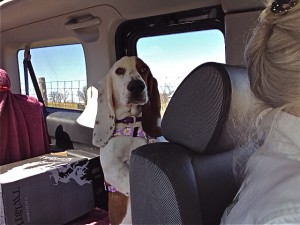 And then we got lost!  Our GPS lady took us down the wrong road!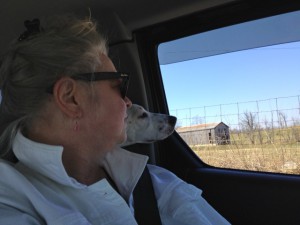 Why o why did I turn off of 27 and listen to that woman in the Garmen?  Where are we?
"Re-calculating, re-calculating…"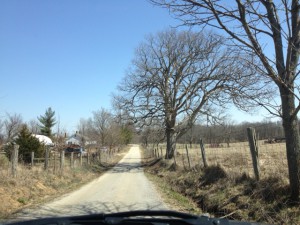 We loved getting lost down this lovely little lane.  It was so cool but Lexington was not in our plans today!
"Wake me up when we get home Mommy."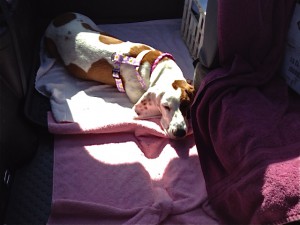 Don't worry darling Gerber Baby, we will make it to Lexington, KY and many, many other places…
More loving Puppy Energy and getting lost later…Cat, Daisy Lynn, (Chaps and Emma ATB) Loving Dr. Leick…

Comments(5)