June 12th, 2013 - 9:09 pm KY Time
Howllo fellow basset hound and new sewer line lovers…I guess we are one of those because who does not need new sewer lines when they say you need them!  For some reason they started at bassethoundtown!
The baby Mayor is overseeing the project…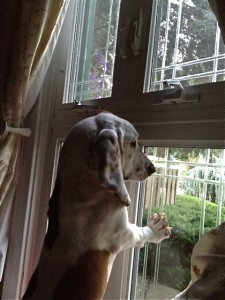 Are they doing it right Daisy Lynn?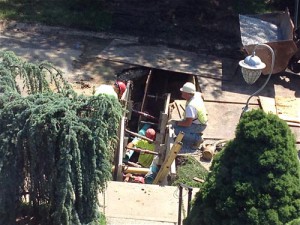 Of course all of the men working are partial to Daisy Lynn…
Instead of calling it the Vernon Lane Project they are now calling it the Daisy Lynn project!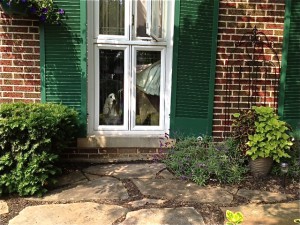 What man does not like a beautiful lady staring while they work?
More summer of new sewer lines later…Cat, Daisy Lynn (Chaps and Emma loving the fact that they are not here for this…Chaps would have hated it:(

Comments(13)