December 19th, 2013 - 6:06 pm KY Time
Howllow Fellow Basset Hound Residents and money shot lovers.  This is The Mayor Daisy Lynn's first Christmas in bassethoundtown and Grandma and I really tried hard to capture the spirit of our young pup.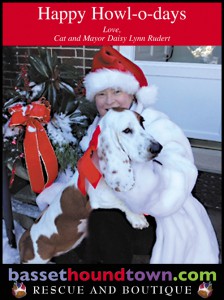 Grandma did a wonderful job at capturing the moment.  Thank you Grandma….
More loving peace on earth later…Cat, Daisy Lynn….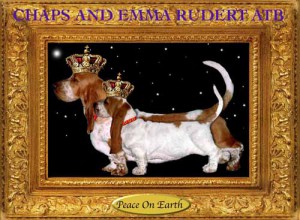 Comments(6)