December 26th, 2013 - 8:08 pm KY Time
Howllo Fellow Basset Hound and holding hands with Roy G Biv Lovers.  Do you know what Roy G Biv means?  Red Orange Yellow Green Blue Indigo Violet.
The colors of the rainbow…
I found Daisy Lynn in the bathroom this morning staring at a rainbow being cast on the tub…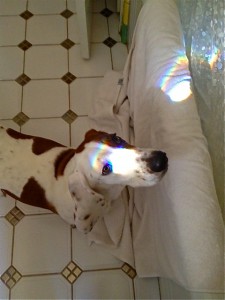 She stood so very still staring at the color sequence.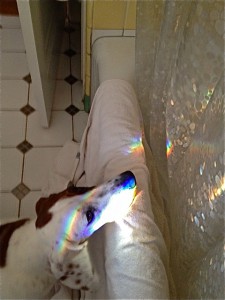 Current research suggests that dogs can see colors but more like the chart below. The study concluded that dogs overwhelmingly preferred using color as a cue rather than brightness.
From my research this morning in the bathroom, Daisy Lynn was looking at colors!
It was so cute.
Daisy Lynn became bored and left but I decided to hold hands with Roy G Biv.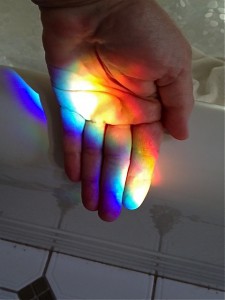 Just a moment in time.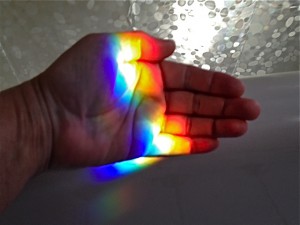 More loving holding hands with rainbows later…Cat, Daisy Lynn (Chaps and Emma ATB hanging with Roy G Biv)
Please visit this link for the bassethoundtown recognized basset hound rescues.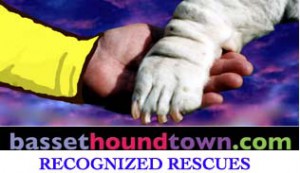 Comments(5)