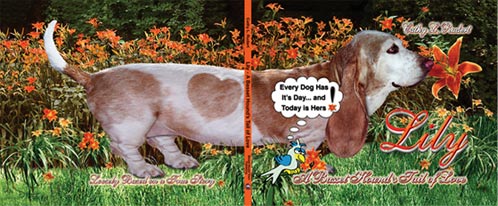 Lily a Basset Hound's Tail of Love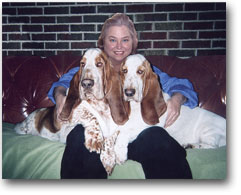 Cathy L. Rudert is the author of Lily - A Basset Hound's Tail of Love. She is the founder of Basset Hound Town Publishing and owner of Bassethoundtown.com where the streets are paved with fun. Every dog is welcome, but basset hounds run the town. Cathy is currently working on her next children's picture book where she brings fairies and basset hounds together for an enchanting project. She lives in Kentucky with her two basset hounds, Chaps and Emma, the stars of her next book.
Loosely Based on a True Story
Lily...(The loosely part)
Join a homeless basset hound on her last lonely, but somewhat fun day searching for someone to love her. She travels with her guardian blue bird, who leaves his new family for one day to show her the way.
She encounters many folks on her journey who seem nice, but go on their own way. Her luck changes at the end of the day, just in time for dinner, a tour of her new back yard, a bubble bath, and YES, a nice warm bed! Lily meets many people, but the ending is clear! Her new best friends are saved for last, and are very dear.
Lily...(The True Part)
I found Lily wandering the streets near my hometown. She had been abandoned for a long time, according to a lady who noticed her roaming in her neighborhood. Lily had no tags. I stumbled upon the situation and brought her home to live with Chloé and myself at Pine Meer. This all happened on St. Francis' Day. I did not know what that meant at first, but I figured it out later. St. Francis is the patron Saint of animals, so maybe, just maybe, dogs are an additional or subsidiary deity designed to catch the overflow and surplus of the world's worship!
So, gather your kids, human and dogs alike, and get ready for a great, (mostly true) story! OK, I didn't own the Porsche, but my sister and her husband did! /**\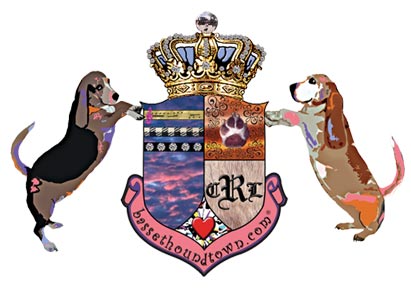 Basset Hound Town Enterprises, LLC
Basset Hound Town Enterprises, LLC © | Privacy Policy