August 15th, 2021 - 10:10 am KY Time
Howllow fellow basset hound and wondering what Grandma is doing lovers…I am such a lucky hound to have my Grandma living right upstairs.  She has so much love to give me.  I have so much love to give her.  My favorite thing is watching her make breakfast…hehehe
Here I am on my way upstairs.  I just had to turn around and check on Mommy.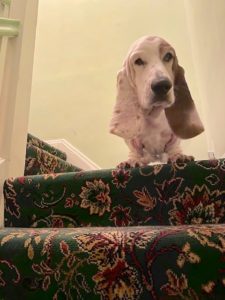 Hey wonder what she is up to?  I better rest here a little bit until I figure it out.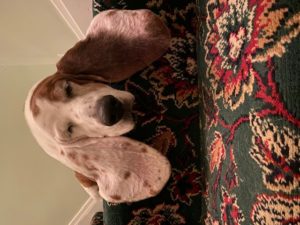 Dreaming of Grandma…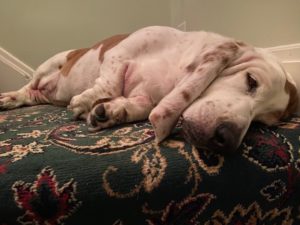 Hey Dreams do come true!!!  Grandma came out in the hall and saw me and said my favorite words…"Daisy Girl my petite hound do you want treat?"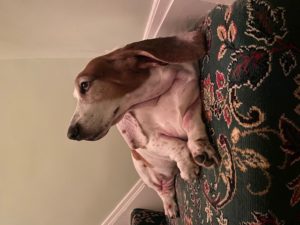 No more beautiful words have ever been spoken…
Who cares what Mommy is doing???
More loving Grandmas and landings later…Cat, Daisy Lynn, (Chaps and Emma ATB laying on rainbow landings eating treats…)