January 31st, 2012 - 2:02 pm KY Time
Howllo Fellow Basset Hound and Juneuary Lovers….Wow, 60 degrees in bassethoundtown today.  It is time to shut down the office and get the stink blown off the kids.
Come on Mayor – Come on Shimlette – let's shake our tail feathers!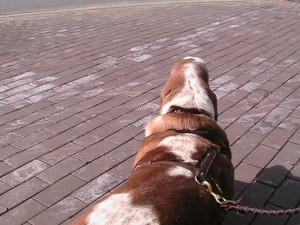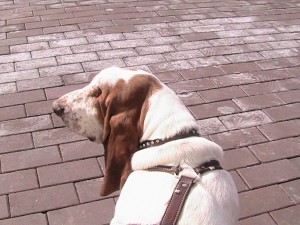 The Farmer's Almanac says we are in for a mild February.  What shall we re-name this month?  Julyuary?  Odd indeed.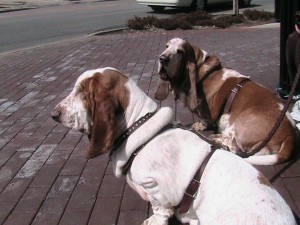 Howl much fun.  We love playing hooky. The Mayor needed to clear his mind for his big day tomorrow!
Groundhound Day…..
More loving Juneuary later…..Cat, Chaps and Emma

Comments(9)