August 31st, 2008 - 8:08 am KY Time
Howllo Fellow Hound and Fifth Grade Instrument Lovers: Julian brought his fifth grade instrument with him this weekend so he could give us a concert. It is called a Baritone!
A great time was had by all! (except for Chaps). He hates different sounds.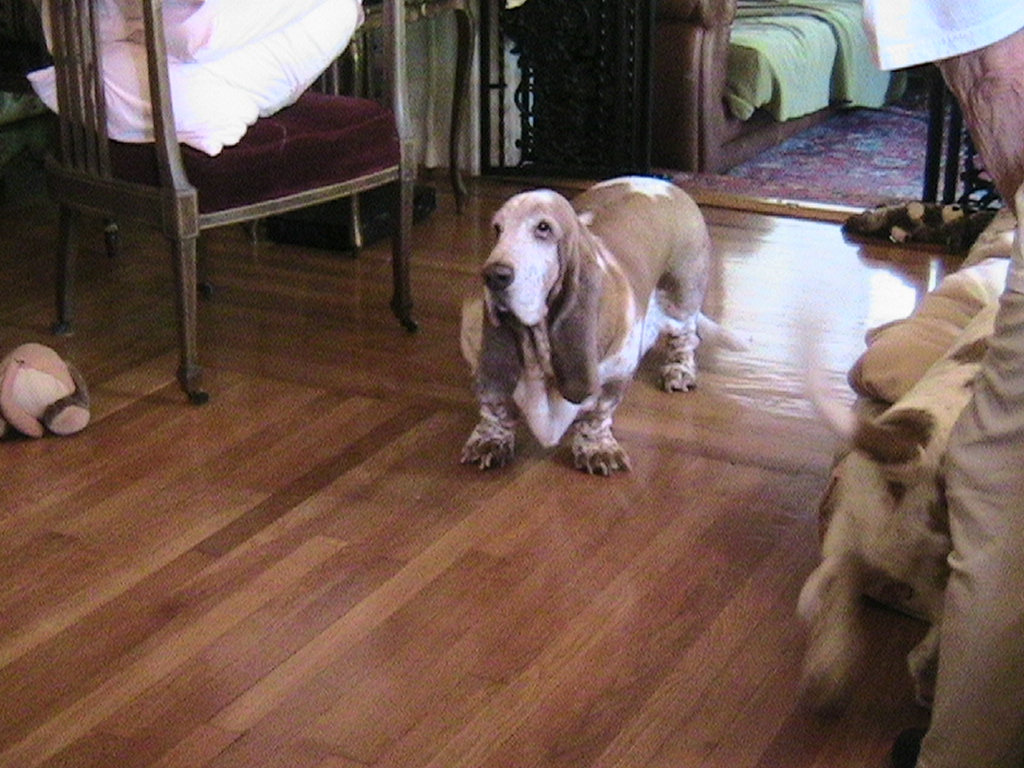 I think the look on his face says it all.
Doe a deer, a female deer, Ray a drop of golden sun! – Ah, life's little pleasures.
More of – Me a name I call myself – Fa a long, long way to run, Love Cat, Chaps and Emma

Comments(2)