March 31st, 2010 - 6:06 pm KY Time
Howllo Fellow Basset Hound and Puppy Pattie Lovers! Oh dear me, can you believe this picture? I was looking through a gazillion pictures for something (of course I could not find it) but I ran across this one.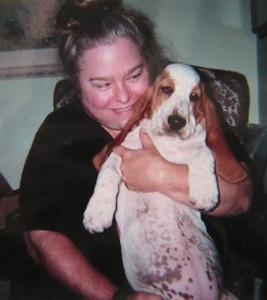 It was the day we got home to KY from TX! OMG! Look at that puppy pattie! We call Emma's under belly the Pattie!
But something odd has happened to the Pattie! The freckles are mostly gone. Where did the Pattie freckles go? We can't find them anywhere????
More loving Puppy Patties later, freckles or not…..Love, Cat, Chaps and Emma

Comments(8)