September 30th, 2011 - 9:09 pm KY Time
Howllo Fellow Basset Hound and Screen Saver Lovers!  Well, I am pretty sure there is no prettier screen saver than this!  Just ask me!  hehehe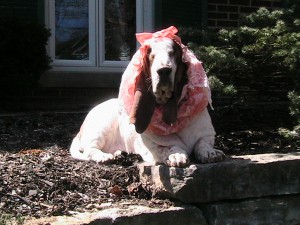 Emma has decided to sell this snood sent to her from a friend in Japan.  She has only worn it for this picture!
This snood will be on the basset hound town table for 30 dollars.
STUNNING!
The lace detail in the back is beyond anything you have ever seen!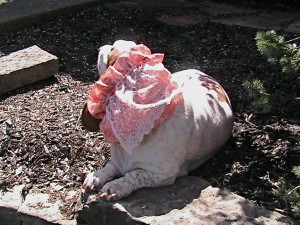 This is for the snood wearing girl that wants to turn heads and win ribbons!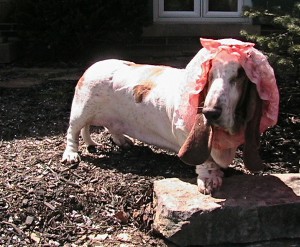 Get a jump and buy this snood now.
Paypal me at bassethoundtown@fuse.net
30.00 dollars for pretty girl snood.  Just log into paypal and send money.
Make sure you say it is for pretty girl snood.
This designer snood is one of kind.  Never see yourself ring side in this one!
I have snoods that start at a buck but you get what you pay for!
More loving one of a kind later….Cat, Chaps and Emma

Comments(3)