March 30th, 2018 - 7:07 pm KY Time
Howllo Fellow Basset Hound and Soaking in Saint Augustine, FL lovers…Good Morning!  Yes, it was a very good morning.
This is our first course of breakfast!  Oh, it was so much fun.  The Old City House Inn is so delightful.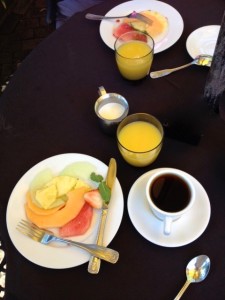 So elegant!  Daisy Lynn was even served her water in a real silver bowl!  WOW!!!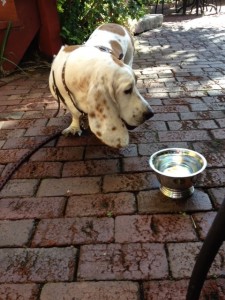 This is the garden where you can start off your day in beauty…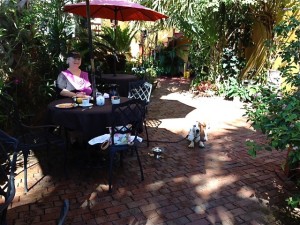 Christopher is one of the Inn Keepers and gave Daisy Lynn a plate full of bacon!  OMGawd!!!  We never would have ever given her so much bacon but it was in front of her and gone within seconds!!!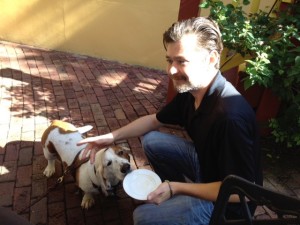 Now for course 2…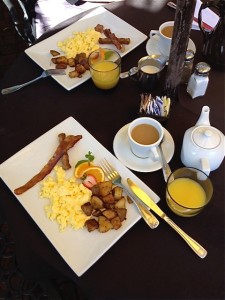 Christopher saved some bacon for us!  hahahaha
Wow, what a way to start a day.  We were treated like Queens…
We could linger here all Sunday.  Yes, Sunday in Saint Augustine is quite magical.  The church bells were in full swing at the historic Flagler Memorial Presbyterian Church.  This was a 3 minute stroll from our B&B.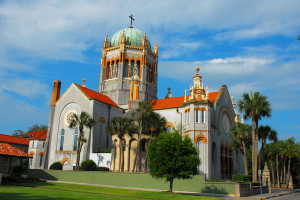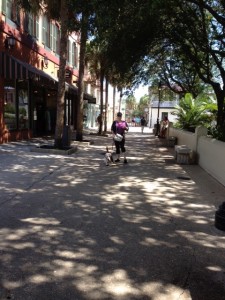 We had so much fun exploring Saint Augustine.  It was so pretty and quaint.  Our time was too short.  We really want to go back.
But for now we sleep and get ready for our next adventure…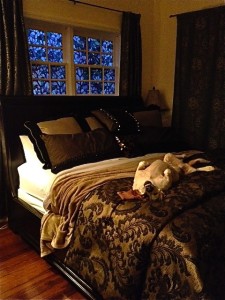 Tomorrow is a new day and we leave our magic Saint Augustine.
More loving where to next??? Cat, Grandma, Daisy Lynn, (Chaps and Emma ATB ringing rainbow bells…)