Howllo Fellow Basset Hound and Lily Book Lovers…
I thought I would add a page here to make it easier for those of you who wish to buy a Lily book.
You can do so from this page.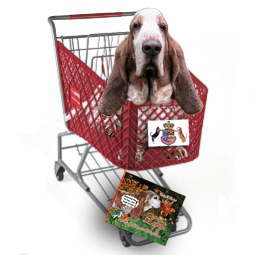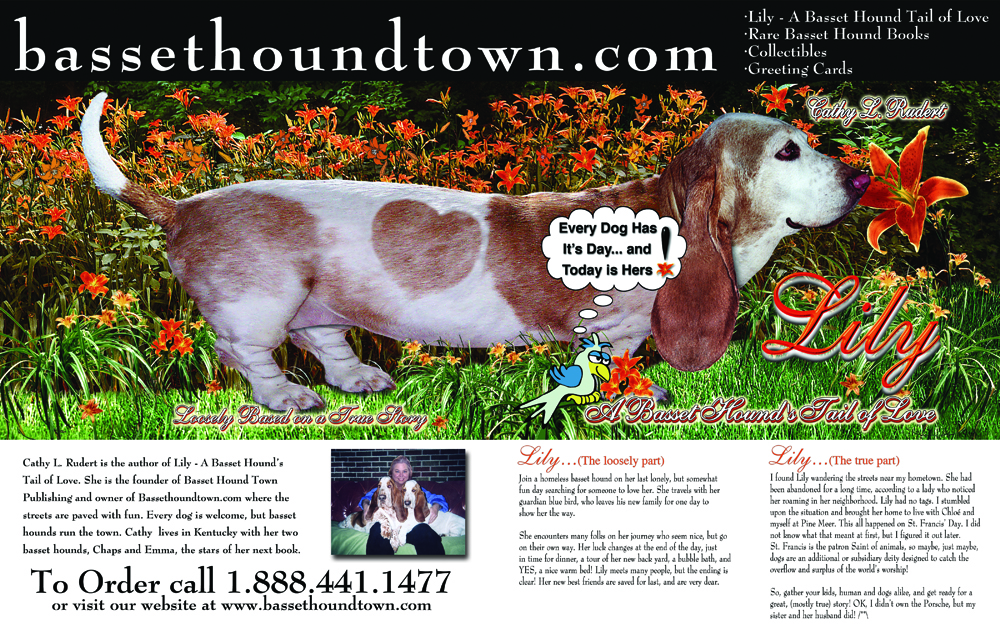 The Lily Book was self published by my company, Bassethoundtown Publishing the year of the dog, 2006.  I own the copyright, trademarks and all aspects of this delightful publication.  I am extremely proud of Lily and cherish my memories of her and her bonded mate Chloe.
Self Publishing has now become the in thing and I am thrilled I was ahead of the curve.  I self published mainly to protect my work of art and to keep it out of the hands of the Publishing companies who would have tossed it aside many years ago and still would hold the copyrights.  It is shame when that happens to people and I have many horror stories from different folks I have met along the way.  Just like I protect my hounds I protect my rights.  It is such a comfort.
Please considering adding Lily to your beloved books.
With much love and more books to come later….Love, Cat, Chaps and Emma ATB reading the Lily book to all of her friends.  YES!