August 31st, 2012 - 9:09 pm KY Time
Howllo Fellow Basset Hound and new little friends lovers…
I told you that we were hoping to see little Gus today at the dog park.  We did!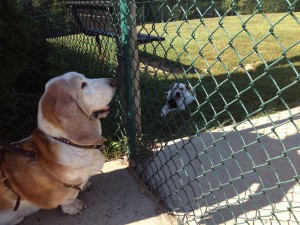 Gus' Daddy was over on the other side talking but Gus ran over to say Hi to the Mayor.  It was so cute.
There were too many dogs coming and going so we just said HI and left.  The Mayor was ready to go smell another section of the park.  He is our leader!  hehehe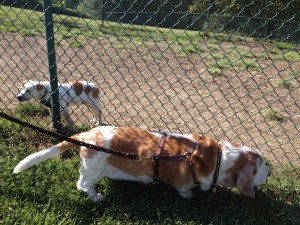 We will keep track of Gus because we really like himz.
Just wanted to share…
More making friends later…Love, Cat, Chaps and Emma ATB

Comments(10)