June 30th, 2011 - 9:09 pm KY Time
UPDATE – FOR THOSE OF YOU WHO SAW THE VIDEO LAST NIGHT PLEASE WATCH AGAIN. I HAVE MADE SOME ADDITIONS. IT CAME OUT SO MUCH BETTER. ONLY THE BEST FOR OUR BAILEY BUG!
Howllo Fellow Basset Hound and Bailey McCarty Lovers. Bailey is not only a resident of Basset Hound Town but Bailey is family. Bailey was Colby Chaps' cousin and lived with Colby Chaps' Grandma and Grandpa, Glenn and Charlene.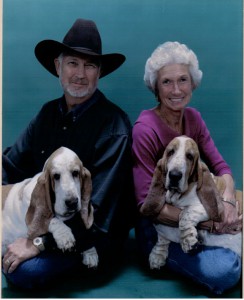 Darling Bailey left us on June 21st, 2011. Bailey was such a huge presence and the hole he left behind is gigantic.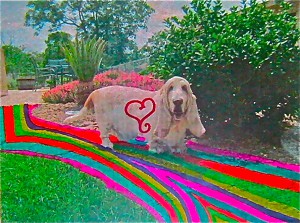 Audra, (Colby Chaps Mom) sent me this loving tribute she wrote for Bailey….
"I wish you could of known Bailey…..He was almost solid Red when my mom picked him up from Florida — the biggest boy in the Litter. He loved life, loved his brother Clancy, loved to play, eating was his passion and his soul mate was his Mama. He never wanted for anything, his backyard was heavenly and he received love in abundance from everyone. His paws were as big as the palm of your hand and as he aged the Red faded from his fur but his sweet disposition only grew stronger. He was my big Bailey Bug — My Big Teddy Bear and I will forever remember him……another piece of my heart has been taken today.
RIP Bailey Bug"
What a large and loving soul. He will be dearly missed by all that knew himz…
I made this video tribute in his honor. Rest dear boy. You made this crazy earth a better place……
More missing Bailey later….Cat, Chaps and Emma

Comments(16)