October 28th, 2017 - 3:03 pm KY Time
Howlow Fellow Basset Hound and theory for happy living lovers.  Last week Albert Einstein's note on his theory for happy living sold for £1.18 MILLION pounds.
The Late Mayor Chaps Wayne Rudert reports from the rainbow bridge that these words are indeed correct…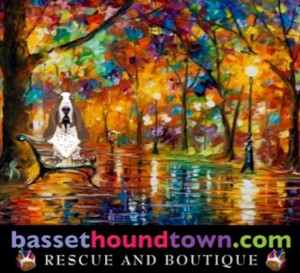 "A quiet and modest life brings more joy than a pursuit of success bound with constant unrest." 1922
Einstein had recently been informed that he was going to receive the Nobel Prize for physics, and his fame outside of scientific circles was growing.
A Japanese courier arrived at the Imperial Hotel in Tokyo to deliver the scientist a message but he had no change to give as a tip.
Einstein did not want the messenger to leave empty-handed, so he wrote him two notes by hand in German, according to the seller, a relative of the messenger.
The other reads: "Where there's a will, there's a way."
Often times Chaps will have similar musings from the rainbow bridge.  He likes to sit in quite contemplation as he ponders the reflections of his path and greets those who are making their own journey.
What a joyful boy…
More loving my genius boy hound later…Cat, Daisy Lynn, (Chaps and Emma ATB reporting from the entrance to bassethoundtown's section:)