June 15th, 2018 - 7:07 pm KY Time
Howllow Fellow Basset Hound and birthday lovers…Wow today is the start of my 61st trip around the sun!  I am so excited.  I think this will be a great year and I look forward to all of the grand times ahead of us here in bassethoundtown.
I just love that the Daisies are in full bloom for my birthday.  We did a photo shoot today – So pretty…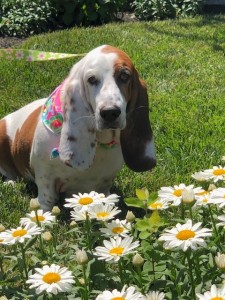 Now for Mom and Daisy Lynn…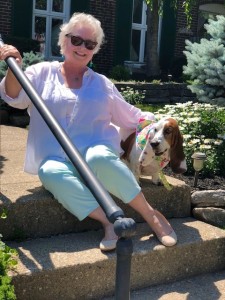 And…Grandma and Daisy Lynn…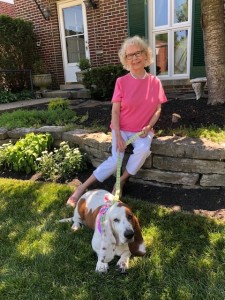 I gave myself a great gift.  A bassethoundtown exterior facelift!  No not me!!!  Our home.
I had a copper top smart bump added over the door, the 60 year old shutters rehabbed, and beautiful new window boxes under Grandma's windows.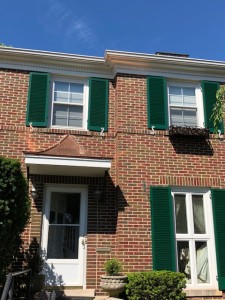 See Daisy Lynn in the window? She is actually in both pictures.  This picture is a better one of the shutters and window boxes.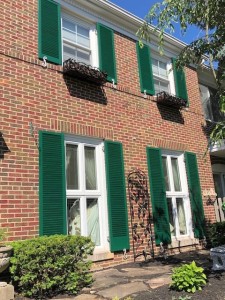 Here is a better pic of the boxes from the website.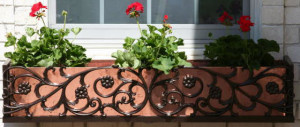 After we get them planted I will show off some pictures.  This box is called belleflower.  Look at the daisies!  OMDOG!!!
More loving my birthday later…Cat, Daisy Lynn, (Chaps and Emma laying on rainbow belleflowers…)