October 31st, 2015 - 2:02 pm KY Time
Howllo Fellow Basset Hound and walking lovers…The Spring Grove Cemetery is one of those places that you enter and a sense of calm and pure beauty comes right over you.  Just jaw droppingly beautiful.
Here is a link that will come in handy when you visit.
"Welcome to America's second largest and most beautiful cemetery and arboretum. This guide is meant to direct you to some of the more historic and artistic highlights that we're sure you will nd fascinating. Generally, this walking route takes approximately an hour to two hours to complete but feel free to spend as much time as you'd like exploring our wonderful history, art, architecture, and landscape."
Spring Grove consists of 733 acres with over 44 miles of paved roadways, a cascading waterfall and 15 lakes.
This is a little foot bridge that Daisy Lynn and I took.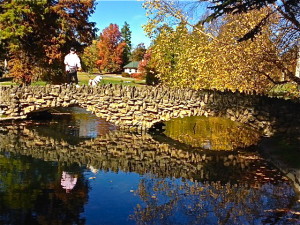 This mausoleum is on the other side!  Wow – All of this for a tomb!  This article said it would cost in the millions today to build.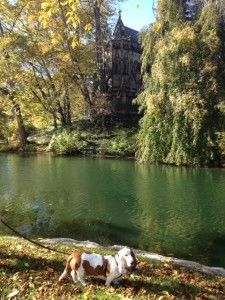 The trees were at their fall peak.  We picked the perfect day to enjoy the beauty!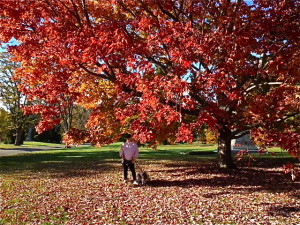 Grandma took a short rest before Daisy Lynn took off again!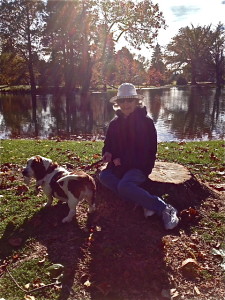 This structure is fairly recent – All pink and grey granite…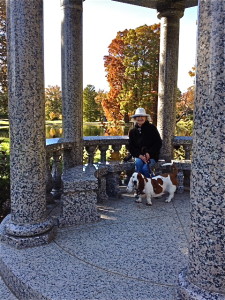 What a treasure this place is only about 1/2 hour from bassethoundtown's main location.  We will go back in the spring. They also have trolly tours that focus on different aspects of the Cemetery.  That would be fun!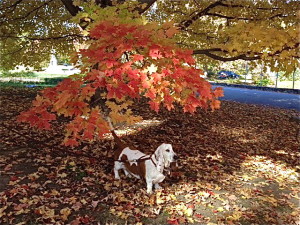 More loving day trippin' later…Cat, Daisy Lynn (Chaps and Emma ATB and by our side…)

Comments(3)