October 31st, 2011 - 6:06 pm KY Time
Howllo Fellow Basset Hound and Devil Dog Lovers!  Beware the evil hound….
I don't care howl you stack it up, my kids could never be evil!  Look it the Mayor.  Poor thing looks scared.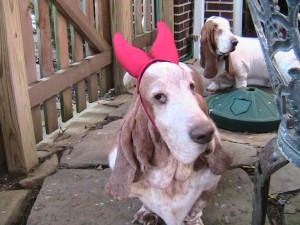 Oh, now I see why!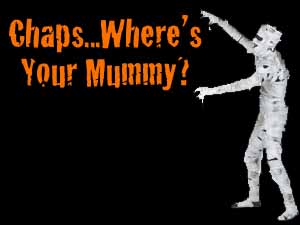 She better be going to get me a treat!
"Mummy?"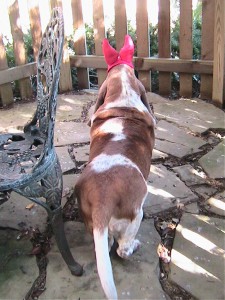 More being scared later…..Cat, Chaps and Emma….Happy Howlloweenee……

Comments(4)