May 31st, 2014 - 5:05 pm KY Time
Howllo Fellow Basset Hound and Abby Mead Lovers…We were certainly all one of those.  The hardest part of running a town are the obituaries.  Abby of course was family to me.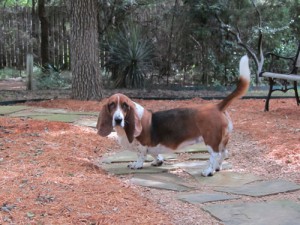 She is survived by her humans.  Mommy Audra, Daddy Mike, sister Jourdan, Grandma Charlene, and Grandpa Glenn.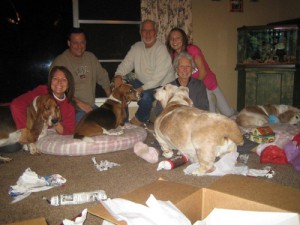 She is also survived by her bonded pair brother Colby Chaps Mead.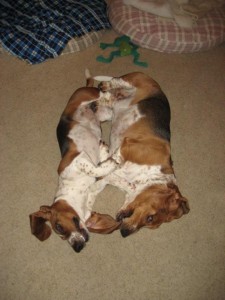 Audra was with her from the beginning of her rescue from the streets to the end of her stay here on earth.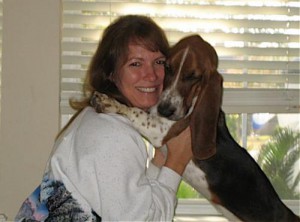 Colby Chaps was as well…
This is one of my personal favorites of Abby Mead…with her human sister, Jourdan in the bluebonnets of TX.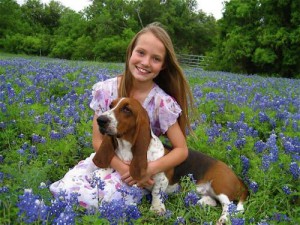 The story of Abby's rescue is an amazing one…
Until we meet again my darling Abby…May your Mommy find peace in your memory…(((Audra)))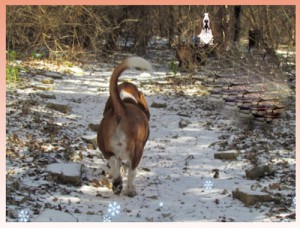 More keeping Audra in our hearts later…Love, Cat, Daisy Lynn (Chaps and Emma ATB already having her safe and on a rainbow cloud…)

Comments(8)