April 7th, 2019 - 11:11 am KY Time
SOLD – SOLD – SOLD –
Howllo Fellow Basset Hound and making it all by myself lovers…Too Funny.  Actually Grandma and I worked on this together.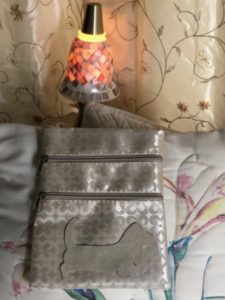 It's a crossbody daisy fabric bag that is redesigned with the suede basset hound I cut out from my leather inventory.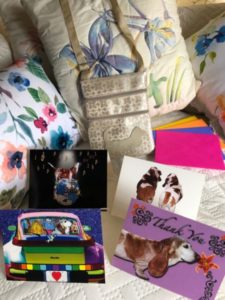 It comes with 4 free cards as well!!!  100% goes to our newly formed 501(c)3 basset hound rescue.  I will be blogging about this more in the coming days.  I thought it was time.  It's a new adventure for sure.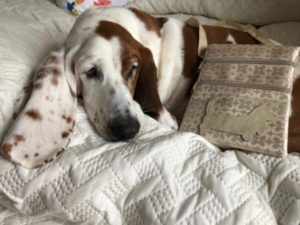 Mayor Daisy Lynn is going to be a huge help donating 100% of her time to being a huge inspiration as those before her.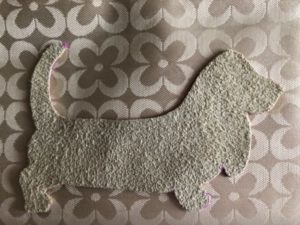 I thought this would be cute as a dog walking bag that you can stuff with poop bags, your cell phone and some lip gloss!  Just right for strutting your stuff!
The cross body strap is a bit too small for me so see if it works for you???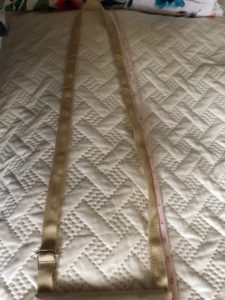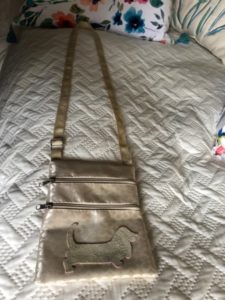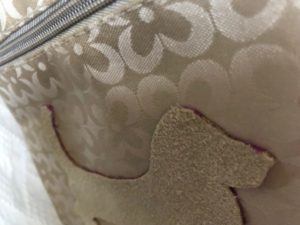 Here is the ebay listing.  https://www.ebay.com/itm/163637163997
I think it is a really good deal…especially since 100% goes to our newly formed rescue.
More loving a couch for every hound later…Cat, Daisy Lynn, (Chaps and Emma ATB with their crossbody bags in shades of rainbow…)