April 29th, 2010 - 7:07 pm KY Time
Howllo Fellow Basset Hound and wanting to win 25 free tickets to
House of Puddles Raffle! Well, do we have a contest for you!
The contest rules are simple. Guess howl many kibbles are in Emma's dinner bowl.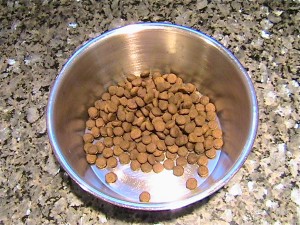 The diameter of the bowl is 10".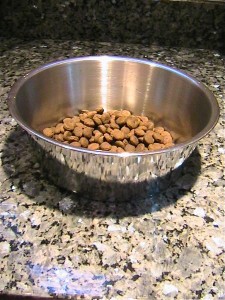 The height of the bowl is almost 3".
Here is a closer look.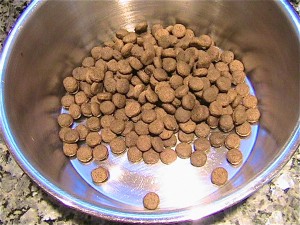 I am sending the total amount of kibble to Marilyn right now so she can be the keeper of the number.
The first person to guess the total will win 25 dollars towards the House of Puddles Raffle. All comments are time stamped so it will be easy. The person closest to the total will win if the total is not guessed. In the event of an over under tie the under will win, as in underdog.
This contest ends this Saturday, May the first at 3:30pm Kentucky time which is also known as dinner time at bassethoundtown!
So, while you are doing your higher mathematics you can enjoy this old YouTube from 2006!
The winner will be notified within seconds of the deadline. You can then tell me howl you want your raffle tickets applied and I will send Marilyn the doe in your name!
Good luck and may the best kibble guesser win! YES!
More rooting for House of Puddles raffle later….Love, Cat, Chaps and Emma

Comments(32)