November 30th, 2013 - 9:09 pm KY Time
Howllo Fellow Basset Hound and Share Time Lovers…Are we all eating leftovers?  hehehe
My sister sent me home with some delicious delectable delights after our wonderful feast.
Here I am with a few of my favorite friends…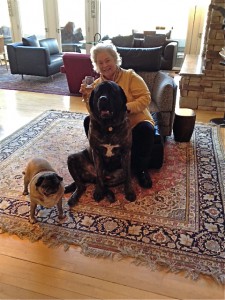 Daisy Lynn was giving thanks as well.  Get this!!! Audra, Colby Chaps and Abby sent Daisy Lynn a birthday present all the way back in July.  We never got it until a few days ago!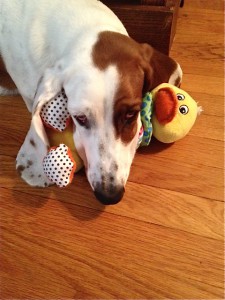 Daisy has about 100 toys but this one really got to her.  I am thinking it still have the scent of Colby and Abby on it.  Audra always rubs toys on her kids so mine can enjoy it. Very thoughtful indeed!
More sharing….
Today Enzo turns 8!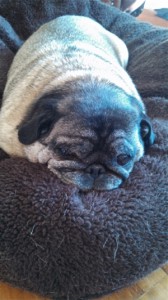 And then it was time for a KY hot brown!  I do my own twist and it was delicious.
Rye bread, onions, mushrooms, diced ham, turkey, jalapenos, broccoli, with a 6 cheese wine sauce topped with cherry tomatoes.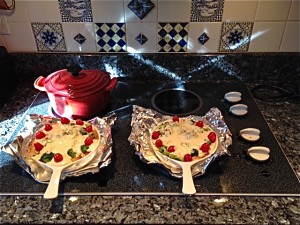 Ready for the oven.
Oh yes…we are very thankful!
More loving sharing later…Cat, Daisy Lynn, (Chaps and Emma ATB making sure that duck toy got to Daisy Lynn)

Comments(5)