December 31st, 2013 - 10:10 pm KY Time
Howllo Fellow Basset Hound and NEW YEAR lovers.  Daisy Lynn and I would like to thank each and every bassethoundtown resident for living in our town.  I must say that the best day of 2013 happened in January.
Grandma and I adopted Daisy Lynn and she arrived in bassethoundtown to much anticipation and love…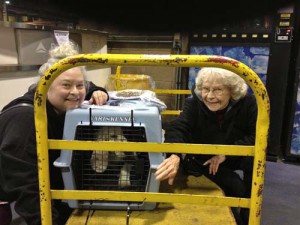 So we started the year with sunshine and ended it with a sunset…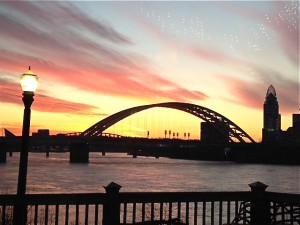 Grandma and I try to catch the last sunset of each year and here it is from bassethoundtown.
Seconds later…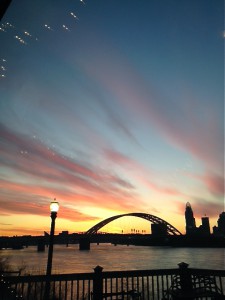 This is the view from our dining out table.  Stunning indeed!
Goodbye 2013!
Howllo 2014!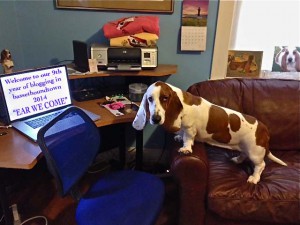 More loving bassethoundtown and the residents later…Cat, Daisy Lynn (Chaps and Emma ATB making beautiful lace ears and rainbow sunsets happen!)

Comments(6)