September 30th, 2012 - 11:11 pm KY Time
Howllo Fellow Basset Hound and Sr. Hounds Abound 2013 Calendar Lovers!  Yipeeeeeeeeeeeeeeeeeeeeeeeeee!!!
Our very own Bumper and resident of Bassethoundtown won a month and will be featured in the bassetabulous 2013 Sr. Hounds Abound Calendar.
He could have never done it without all of our votes!
I can speak from experience that the final hours of this contest are worthy of a blood pressure pill!  Judy (Bumper's Mom) and I texted for about 2 hours as we monitored the votes.
Both Bumper and Chaps were sleeping hard through the whole thing.
Judy woke him up for a congratulatory cookie!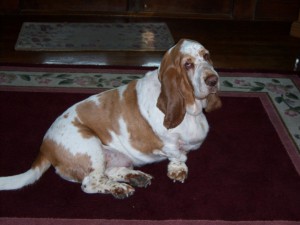 What a good boy!
Now for your 2013 winners!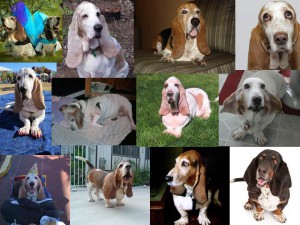 Don't forget to buy your calendars!  They make great holiday gifts!  They only print orders so keep that in mind!
THANK YOU TO THE BASSETHOUNDTOWN RESIDENTS!  SR. HOUNDS ABOUND IS A GREAT WAY TO DONATE YOUR DOLLARS!
More Loving this contest later….Cat, Chaps and Emma ATB and 2012 April Calendar Girl!

Comments(4)