January 31st, 2014 - 8:08 pm KY Time
Howllo Fellow Basset Hound and darling Russian Hounds wearing snoods lovers…
Meanwhile, over at facebook we have two of the cutest snood wearing hounds ever!  With the Olympics coming soon in Russia these hound are sporting the nesting dolls design!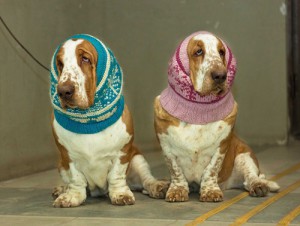 So cute!
I had a set of Russian nesting dolls when I was a little girl.  Now that I am a big girl I want these nesting hound dolls!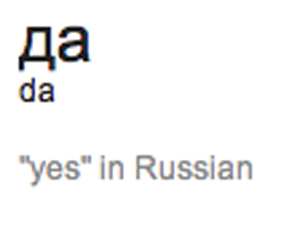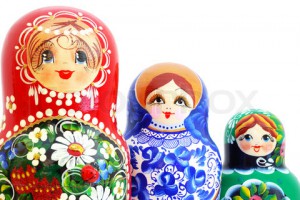 I award these hounds a gold metal for total fabulousness!
More loving creative facebook hounds later…Cat, Daisy Lynn (Chaps and Emma ATB nesting over Sochi;)

Comments(4)