December 31st, 2008 - 11:11 pm KY Time
Click here for:
Howllo Fellow Hound and Pound Gloss lovers! Do you remember how I slapped on my pound gloss to go get Homer?
Well, I had on the same gloss today when I went to visit him!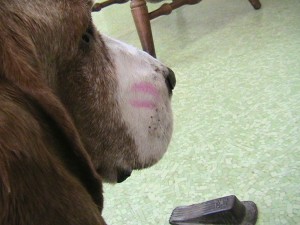 Then I kissed Homer! How cute is he?
Totally!
More gloss later……..Cat, Chaps and Emma

Comments(8)