September 30th, 2010 - 12:12 pm KY Time
Howllo Fellow Basset Hound and Blue ridge Parkway Lovers……
I was just on Twitter, being a twit, and the Blue ridge Parkway posted a picture of the day! Howl pretty!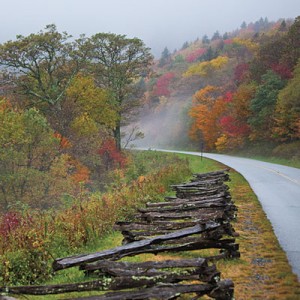 Looks like the leaves are really turning fast. They must be getting much more rain than we are. Basset hound town is under a severe drought and our pretty fall colors will be sorely lacking this year.
But look at this picture of the day! Taken 2 years ago on this very day! Our dear, trusted Mayor by the Mums…..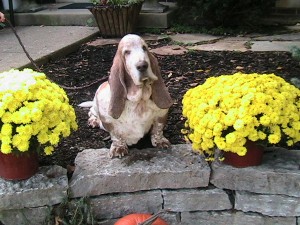 Look at that chop area! Dreamy!
More pretty pictures later….Love, Cat, Chaps and Emma

Comments(3)