October 17th, 2021 - 1:01 pm KY Time
Howllo Fellow Basset Hound and following the leader lovers…
Some of us are natural born leaders and some are natural born followers.
As you get older and learn from experience you can pick out the leaders and the followers.  I am pretty good at it.
You cannot be single, drive the bus, and run the show and be a follower…So…I am a leader!  I may not lead that many but that is besides the point.
Oh snap…
There is one leader that is in front of me…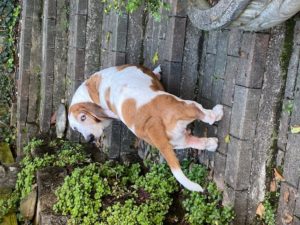 That be Daisy Lynn Child…
Get in line!
More loving natural born leaders and follows later…Cat, Daisy Lynn, (Chaps and Emma) ATB all pushing to the front of pack leading the way…hey hey hey