August 2nd, 2017 - 11:11 am KY Time
Howllow Fellow Basset Hound and Lake Isabella Lovers…I had to share this stunning picture of our very own Mayor Daisy Lynn Rudert on her picnic blanket at
Lake Isabella Park in Hamilton County OH.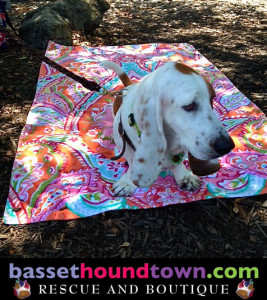 It was just the perfect setting for this glorious picture.  The sunlight mottled and the weather even had a crispness in the air coming off the lake.
It is only about 25 minutes from bassethoundtown main location and very near to where nephew Romeo lives…
Good thing we had finished our lunch when 2 pit bulls showed up with teenagers that could not handle them.  We packed up and left.  Better safe than sorry.  I don't trust that type of dog or the owners who clearly cannot control them.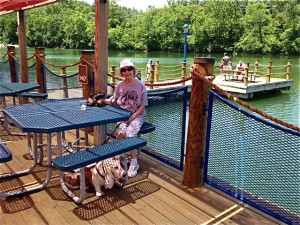 We still had a perfect day…
More loving the lake later…Cat, Grandma, Daisy Lynn, (Chaps and Emma ATB very safe…)