December 31st, 2009 - 5:05 pm KY Time
Hollow Fellow Basset Hound and NYE Pizza Party Lovers! Julian, Chaps, Emma and I are gettin' our party on! The Pizza is ordered and the hounds are ready for their fair share of the crust that Julian does not eat!
Here we are in full party mode! Emma not only gets crust later but crumbs off Julian's mouth from lunch! She is really loving this 2010 thing!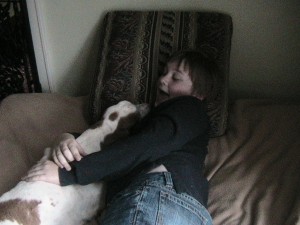 Now it is Chaps turn to attack his cousin….Any year that starts off like this is going to get even better!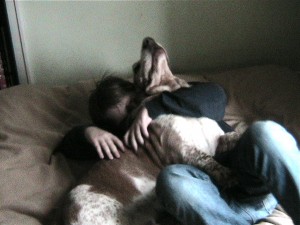 Chaps keeps a vigilant eye for the Pizza delivery guy!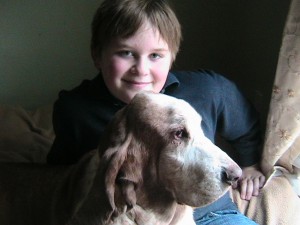 Emma horns back in for a NYE kiss. It's not midnight yet, but we get our lovin' on the run!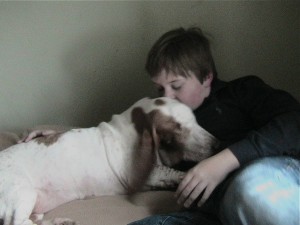 No one is moving until I say so!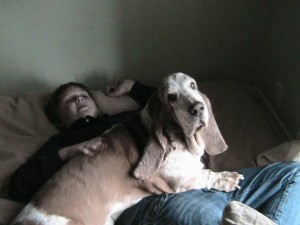 Then all heck broke loose – the doorbell rang.
More gettin' our party on later….Love, Cat, Chaps and Emma AKA little crust lover!

Comments(1)