January 31st, 2010 - 12:12 pm KY Time
Howllo Fellow Basset Hound and Sunday Morning Emma Lovers…..
Wow, I am certainly one of those. This morning I was was back in my office. Emma usually goes and takes her morning nap in the living room but today she followed me back to the office. She is so cute. She works and works to get her bed just right. She flips that little blanket up in the air and circles and circles. It does me no good to help her because she flips the blanket off and has to do it herself. She has always had to do it herself. Everything. She has such a mind of her own! So, about 20 minutes later here she is!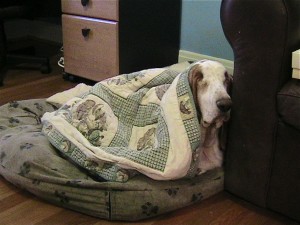 She wore herself out!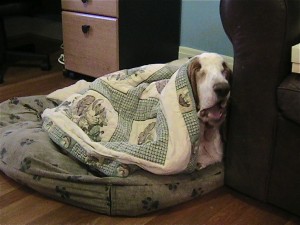 Going…..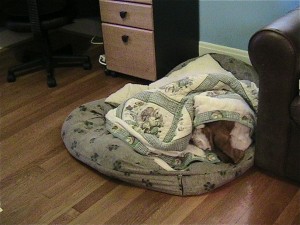 Going……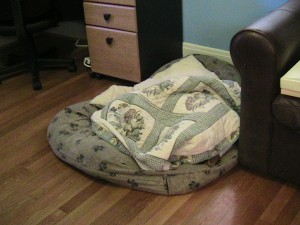 Gone……
More napping later….Love, Cat, Chaps and Emma

Comments(10)