July 31st, 2010 - 5:05 pm KY Time
Howllo Fellow Basset Hound and Friend Lovers……
Yesterday I was in the kitchen and I heard the Mayor howl. I recognized the type of howl which means he has seen something interesting. So, I go to the sliding glass door and take a look with him.
What is it Mayor?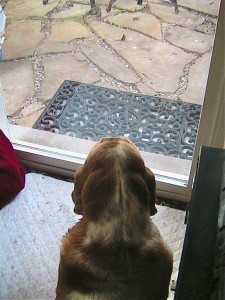 Then the Mayor howls again and I see his new friend!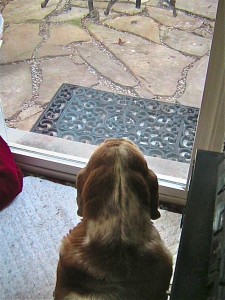 Ahhhhhh………This Butterfly stayed in Basset Hound Town for about an hour. Chaps never left the window. He was fascinated.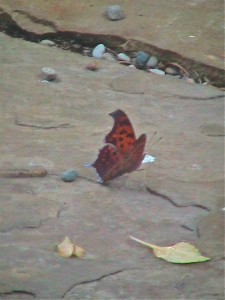 I think the Butterfly liked him as well. This morning when Chaps and Emma were out back the new friend flew back in to the exact same spot. It was really something.
Then, like a bolt Chaps came running back to the sliding glass door. But this time he did not howl. It was strange like he was greeting an old friend.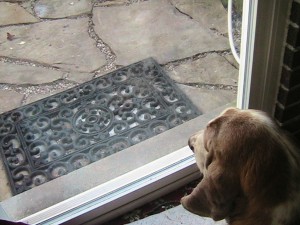 I hope we see Butterboy again. We named him Butterboy.
More Butterboy sightings later….Love, Cat, Chaps and Emma

Comments(5)