July 31st, 2009 - 11:11 pm KY Time
Howllo Fellow Basset Hound and goat Lovers! This just in from Marilyn from House of Puddles!
"Buttermilk is not a basset, she's a mountain goat!"
She climbs up and over anything and anyone to get to me. And she's quite determined about it.
I'm sure I'll be getting some better pictures, but in these she had climbed onto the couch (always climbs, never jumps) crawled over the end table and was on her way to climbing onto my little laptop table.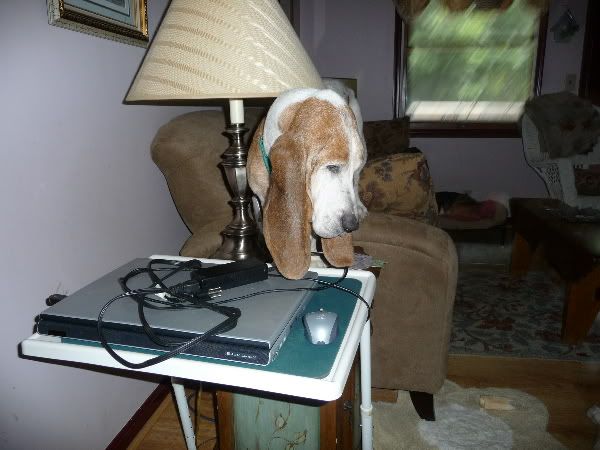 Marilyn, Alvin, Lollipup, Hasheen, Ricky, Lucy, Norman, Boomerang Jeeps, Laverne, Hermey, Billy, April, Polly, Jasmine, Bowser, Daisy, Winnie, Sophie, DeeDee, Patty, Loretta…
House of Puddles,
Frederick, MD
More Mountain goat news later….Love, Cat, Chaps and Emma!

Comments(8)