October 31st, 2014 - 1:01 pm KY Time
Howllow Fellow Basset Hound and BOO! Lovers…Today is a crummy day for trick or treaters!  Cold and Rainy…BOO indeed!
But on the other paw…It is good for little girls who like to scare their Grandma!  hehehe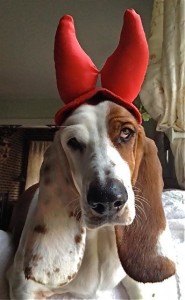 I don't think Mayor Daisy Lynn will be seeing many ghosts or goblins tonight if this weather keeps up!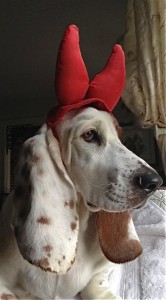 More eating all the candy myself later…Love, Cat, Daisy Lynn (Chaps and Emma ATB tucked in and watching a scary movie!)

Comments(5)