November 19th, 2012 - 12:12 am KY Time
Howllo Fellow Basset Hound and Sunday Glory Lovers…
We took a Sunday drive.  The Mayor loves the basset hauling vehicle so much.  He also loves walking in the park as you all know.  It is so cute.  The street that leads back to the park has those speed hump and when we hit the first one he will lift his head and look at me with that special glint in his eye.
He always has the the time of his life.  It is so cute. I had to share.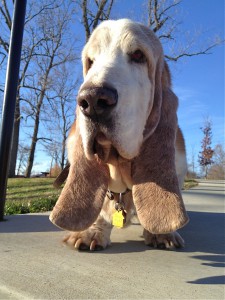 I know I have thousands of pictures on this blog but everyday the Mayor shows me a new side of his pawsome self.
Look howl he casts such a huge shadow.  My love for his shadow is no secret.  I enjoy them so much…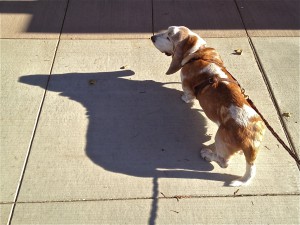 Each day in bassethoundtown is a new adventure even on the same path.
We just love our Mayor.
This Tuesday he has his next acupuncture treatment.
We must keep the Mayor walking!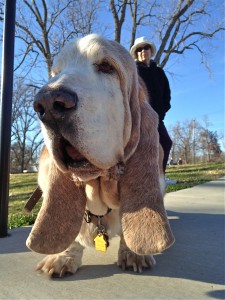 More loving Sunday Glory Later…Cat, Chaps and Emma ATB in all of her glory later…

Comments(8)