November 27th, 2012 - 9:09 pm KY Time
Howllo Fellow Basset Hound and not jolting lovers…As many of the resident already know the Mayor has been having jolting episodes for over a year.  We are basically exhausted researching this topic and we still don't have an answer.  The good news is we will not give up. We are now convinced that it is multifaceted.
Over the Thanksgiving weekend Grandma honed in on static electricity.
We spent hours cleaning the static out of the Mayor's environment.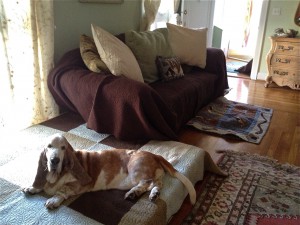 We replaced all of the fleece blankets with quilts.  I wet mopped and took up most of the throw rugs.  They were so full of static I felt like I was lifting a fireworks display.  As you can see I took up his favorite green rug and put down that quit by the couch.
We ended up our de-static mission with a trip to Target.  Two humidifiers were in order.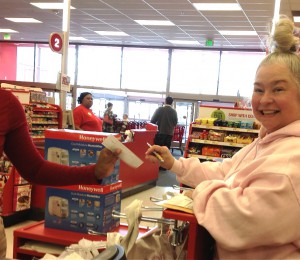 OK, we are all plugged in….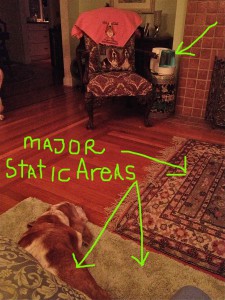 As you probably noticed, I had to put his favorite green static catching rug back down.  He was not having any of the quilt idea.
So….I keep some bounce sheets, the no perfume kind near by.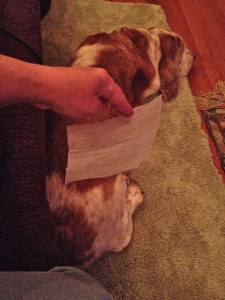 I will keep everyone posted.  So far we love the humidifiers and they will help us all this dry, cold winter.
Of course there are other jolting factors such as hip dysplasia and an ear infection that we have been dealing with.
We all just want the Mayor to be comfortable…..
More getting rid of jolting later…Love, Cat, Chaps and Emma ATB making sure she sends good vibes and not static later…..

Comments(4)