December 5th, 2012 - 6:06 pm KY Time
Howllo Fellow Basset Hound and Facebook find of the day lovers…I was just over sniffing around facebook and saw these pictures from a "friend" in a far off county.  I could not read the post but I sure understood it!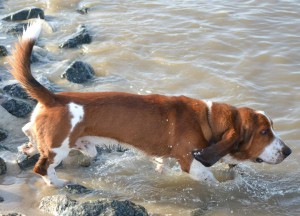 I thought this guy looked like a very young Chaps….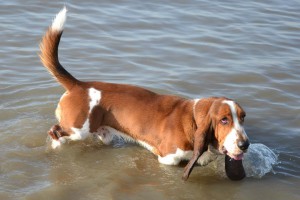 Then the fun and games were over!
Just look at that ear!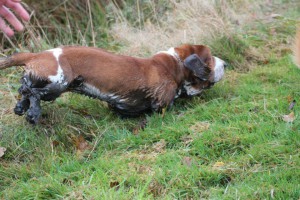 Can you imagine this guy beating you back home and going through the dog door?
More needing a bath later…Love Cat, Chaps and Emma ATB hopefully staying clean!

Comments(4)