January 23rd, 2013 - 9:09 pm KY Time
Howllo fellow basset hound and play date and update lovers…First off I will start with the update.  Our baby Daisy Lynn will be having her spay surgery tomorrow morning.  She is requesting that the residents sling some surgery drool for her as she checks this procedure off her health list.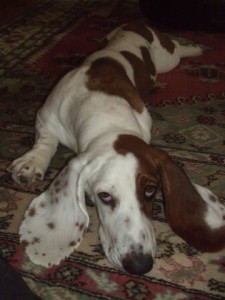 We decided to reschedule the puppy play date due to a few things that came up today.  There was just not enough time today.  That's OK!  Aunt Caryn (my sister) came over to meet our new Mayor!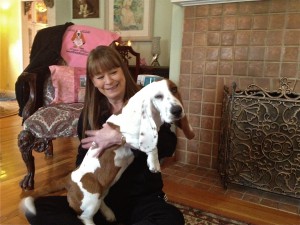 Our play date will have to wait until Mayor Daisy heals from her spay.
Of course we will worry.  I am a huge worry wart but not as huge as the late Mayor Chaps;)
More getting tomorrow under our belt later…Love, Cat, Daisy Lynn (Chaps and Emma ATB) knowing there is no need to worry…

Comments(10)