January 26th, 2013 - 12:12 am KY Time
Howllow Fellow Basset Hound and Daisy Lynn Spay Surgery Recovery Lovers…
We were worried that she might have to wear the cone of shame but she did just great.  She is a bit interested in her incision site but not enough to wear a cone.  Good Girl!  Of course we never leave her side…
As I recall from Emma, Daisy Lynn's incision looks a lot smaller!
Here is Grandma holding her paw…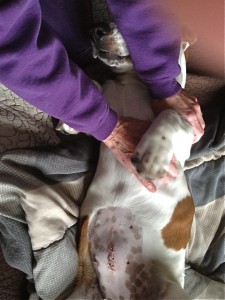 Ahhhhhhhh…look at that freckled shaved patty!  She has been going belly up showing Grandma and I all day her boo boo area.
Then, horrors of horrors she had to potty on the snow!  Burrrrrrrrr
Keep in mind she came from Denver in sub zero weather so she was probably used to it.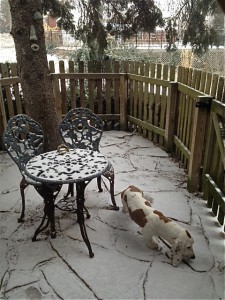 But Mama had a fire for her and her favorite toy ready…A teething ring!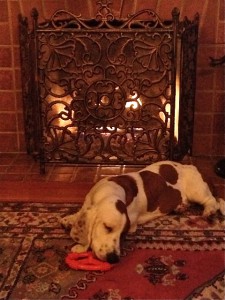 Life is now warm in bassethoundtown…
More loving a quick recovery later…Cat, Daisy Lynn (Chaps and Emma ATB) sending the best healing slobbers!

Comments(9)