February 1st, 2013 - 10:10 pm KY Time
Howllow Fellow Basset Hound and Friday nite play picture lovers…Daisy Lynn is having so much fun tonight.  Grandma and I can actually tell she is growing.  She is having so much fun being the light of bassethoundtown.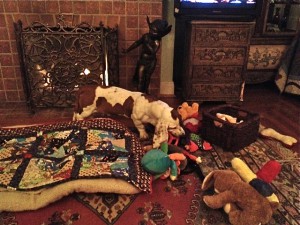 Now for the rump roast…
Wanna close  up?  Sure you do!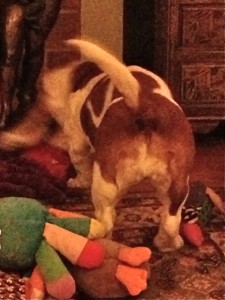 Then as quickly as the roast burned bright it fell at my feet!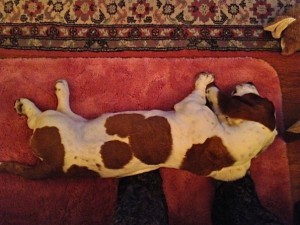 Or should I say, on my feet!
More loving Friday nites later…Cat, Daisy Lynn (Chaps and Emma ATB) tired just watching..

Comments(3)