February 6th, 2013 - 10:10 am KY Time
Howllo Fellow Basset Hound and Facebook find of the day lovers….Today I have 3 for you!
Let's start first with Hal!  Remember himz?  He lives in Japan.  I am friends with his Mom.  She told me that Hal has to ride in this buggy while in the halls of their apartment building.
I just don't know what I would do if I saw this coming down the hall.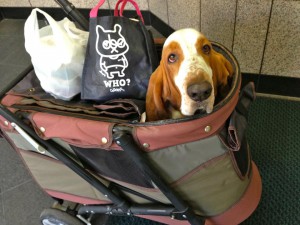 Moving on…..
OMDawg….Can you imagine these 2 crashing through the dog door?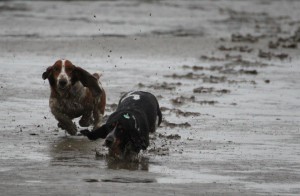 And to end with heart felt moment!  hehehe
With Valentines day approaching I thought some of you might want to use it in a love letter….Not sure where it came from but I call it…
PUPPY LOVE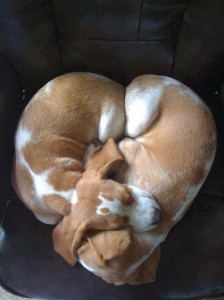 More facebook finds of the day later….Love, Cat, Daisy Lynn (resting up for a play date today) (Chaps and Emma ATB) laying around making heart shapes….

Comments(6)